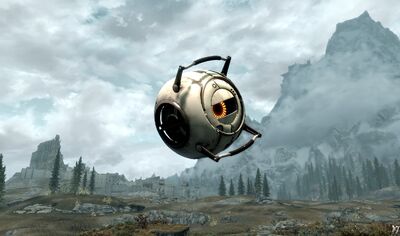 The
 Space Core 
is from
Portal
but there is a mod that adds him to the game
Vahl gives the space core to Poet, and she uses it to make Navigator.
space core actually traveled from gmod portal mod after he was sent into space by jordan and Bethany sent him off to space.
Ad blocker interference detected!
Wikia is a free-to-use site that makes money from advertising. We have a modified experience for viewers using ad blockers

Wikia is not accessible if you've made further modifications. Remove the custom ad blocker rule(s) and the page will load as expected.